A propos de l'auteur Belin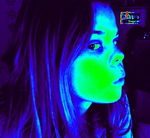 Site Web : http://bliblu.canalblog.com

Quelques mots sur moi
Sensible, têtue, compréhensive, susceptible. Pas mal de rêves, très idéaliste...

Mes centres d'intérêt
mes amis, m'éclater, le cinéma, la fête, lire, l'équitation, msn et internet, danser, les jeux vidéo, le shopping, faire des trucs artistiques, paresser, papoter, rêver, la déco, le design, les potins people, Glamour ...
Mes films préférés
Pirates des Caraïbes 1-2-3, La trilogie du Seigneur des Anneaux, Orgueil et Préjugés, les films avec Johnny Depp, les films de Tim Burton, les comédies avec Hugh Grant, Moulin Rouge, Marie Antoinette, Virgin Suicides, Astérix et Obélix Mission Cléopâtre, Alexandre, Desperado 2, Retour à Cold Mountain, Mémoires d'une Geisha, Minority Report, Matrix 1, Brokeback mountain, Troie, Shrek 1&2, Mr & Mrs Smith, OSS 117, Volver, Paris je t'aime, Phone Game, Ocean's Eleven, Amélie Poulain, Titanic, le Diable s'habille en Prada, Eternal Sunshine of the Spotless Mind, Little Miss Sunshine, L'Assassinat de Jesse James par le Lâche Robert Ford, L'Auberge espagnole, Persepolis, Le Dernier des Mohicans...
Mes musiques préférées
Gwen Stefani, Kasabian, Greenday, Muse, Goldfrapp, Black eyed peas, Shakira, Madonna, Tryo, No Doubt, Christina Aguileira, Pink, Nelly Furtado, David Guetta, Bob Sinclaar, Eminem, MC Solaar, Kylie Minogue, David Bowie, Bob Marley, Nirvana, Oasis, U2, Jennifer Lopez, Mika, The Cardigans, Dido, The Dead 60's, Dire Straits, Indochine, Paolo Nutini, Lily Allen, Kate Nash, Amy Winehouse, Feist, BO de Kill Bill/Pirates des Caraïbes/Le Seigneur des Anneaux/Sweeney Todd/Marie Antoinette/Moulin rouge...
Mes livres préférés
livres fantasy, romans historiques, romans policiers, Georgia Nicholson, le Seigneur des Anneaux, les livres de Mireille Calmel, les livres d'Amélie Nothomb, Eragon, Le Clan des Otoris, Gossip Girl, Hell de Lolita Pille, le Da Vinci Code, le Secret de Gi...mais aussi la littérature avec un grand L (en TL vaut mieux! lol...): Romain Gary, Baudelaire, Victor Hugo, Molière, Les liaisons dangereuses, Le Guépard...